Quick Preview is one of those little features which many people overlook as it is easy to miss but it is actually very useful and can be found in various parts of the system. It is available wherever you see the little lightning bolt icon and clicking it pops up the quick preview for that particular record which could be for example Account info or Contract info.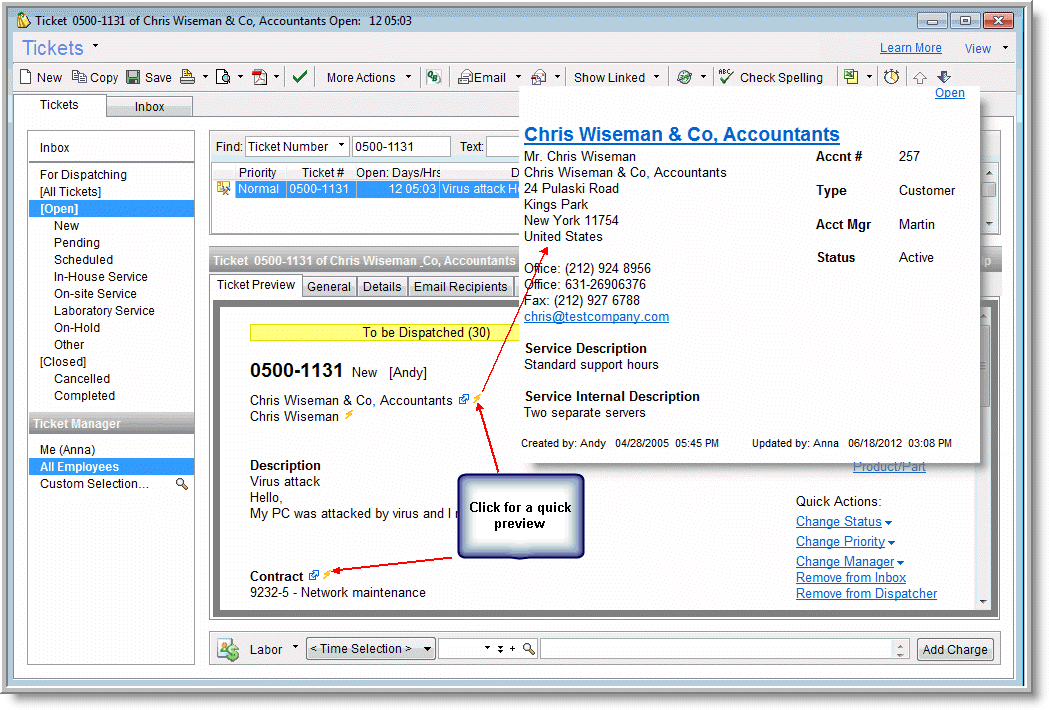 Particularly useful is the Quick Preview available when creating new records such as (but not only) a Ticket, Asset or Contract as shown in the screenshots below. This allows you to quickly see the relevant details of the selected record so you know you have chosen the right one to link to the record being created when the you finally click OK.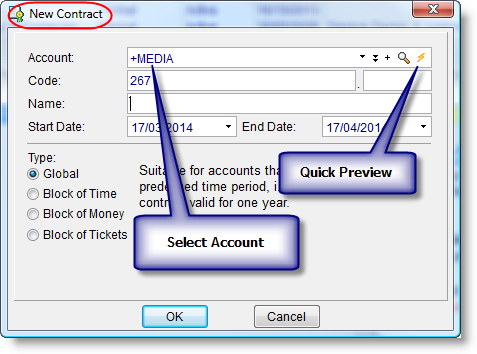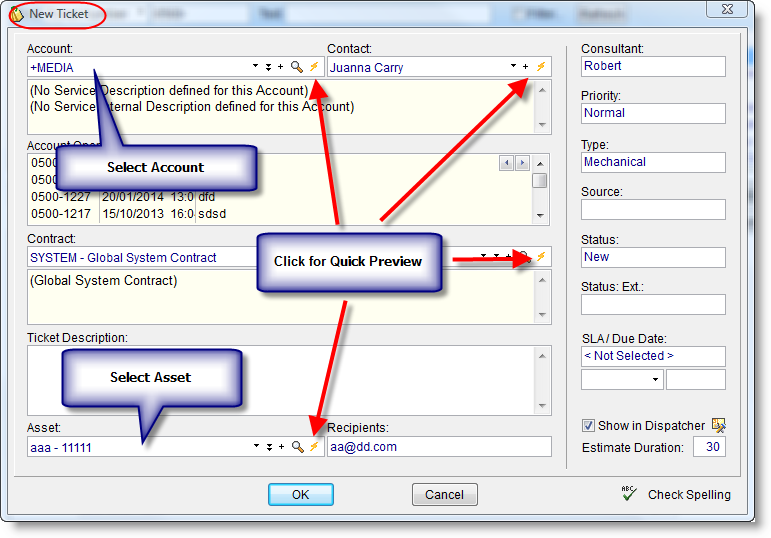 Throughout the system, whenever you are creating, editing or viewing data keep a lookout for the illuminating Quick Preview lightning bolt!
Until next time,
The CommitCRM Team