One of the more colorful features in the new version 7.0 of CommitCRM is Labels but in fact of course they do much more than simply add a dash of color to the PSA interface!
Using Labels allows you to easily organize your Tickets queue, assigning incoming Tickets with Labels which can indicate pretty much whatever makes sense in your work flow. For example you can flag some Tickets as VIP to ensure your highest value customers get taken care of appropriately. You could label other Tickets as Hardware or CEO or FAO-Fred or whatever else you can think of and you can even have multiple labels on the same Ticket if you want.
Working with Labels is a breeze – just click a Ticket then drag & drop it onto the appropriate Label and then that Label is automagically added to the Ticket instantly. Removing Labels is just a matter of clicking the X which you will see in a Label when viewing a Ticket in the Preview window. To quickly filter your Tickets list based on a Label all you have to do is click on that Label in the list in the left column which is a very handy way to see what is going on in your busy support system.
Labels can be added and removed at any time during the lifecycle of a Ticket so you can see at a glance what or where a Ticket is within your system or organization and know immediately who it is for or what stage it is at or any other criteria you use for your Labels.
Of course a PSA such as this is all about automation and so naturally you can automate the process of adding Labels to new Tickets! Labels are comprehensively integrated with the Ticket management process throughout the system and setting Default Labels can be done from wherever the Tickets are created, whether it be the Web Interface or the Email Connector or elsewhere. In Accounts, Contracts and Assets you can define default labels to use for any Tickets created from those sections.
Account Default Labels: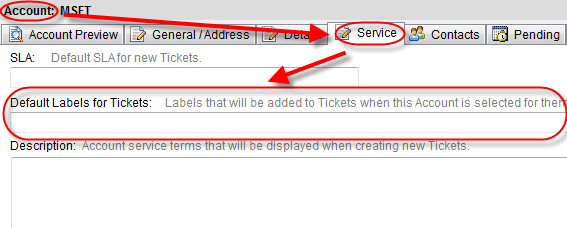 Asset Default Labels: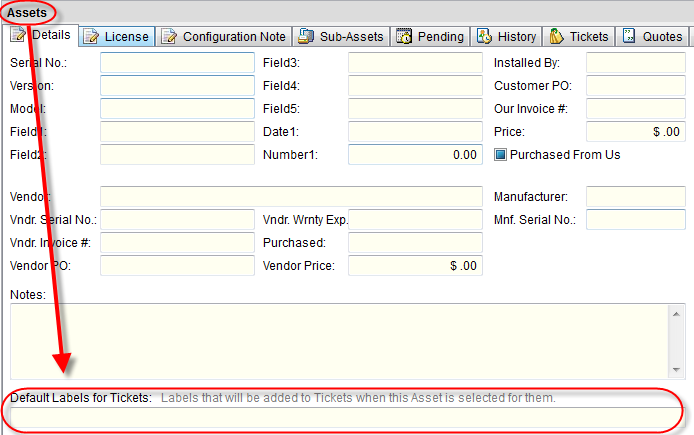 Contract Default Labels: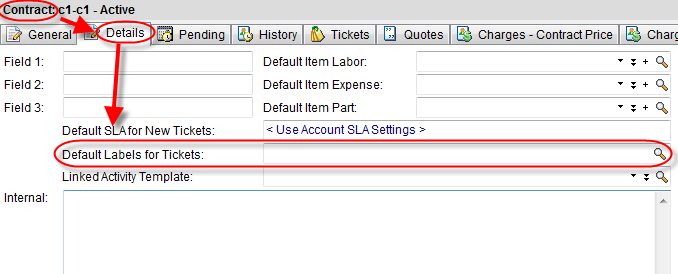 You can even define default labels for all your Tickets which are created by an integrated RMM you may be using (GFI Max or Continuum for example) so you can automatically label them with RMM or GFI or something along those lines which makes it abundantly clear which Tickets came from your RMM. Not to be outdone by the RMM system, the Email Connector offers yet another way to add default Labels for Tickets, this time for those created by an incoming "Email to Ticket".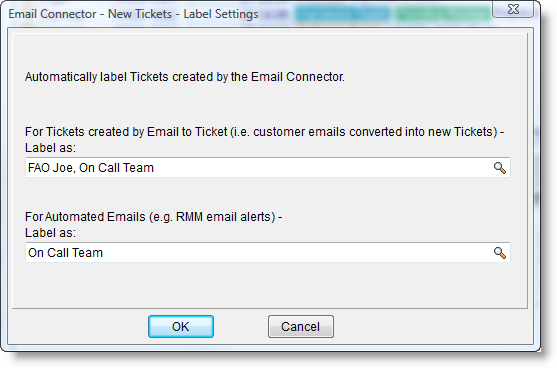 Labels are already featured in a selection of Reports but the new and improved Report Designer also provides access to Labels so they can be added to all types of Tickets related Report you generate and also Reports can be filtered based on your labels so for example you could create a Report only on Tickets which have a specific Label assigned.
We hope you find the new Labels feature (amongst others!) in CommitCRM v7.0 to be useful and please do let us and the community know how you are using them in your organization.